Ventilate your toilets, bathrooms or pool areas
Regular scheduled ventilation is important in spaces with high moisture. Or you can ventilate on demand by single click of a button.
Windows in such areas are oftten with limited accesibility. By choosing propper cable lenght, safety box can be placed where needed. Using SMARWI scheduling functions you set desired ventilation intervals.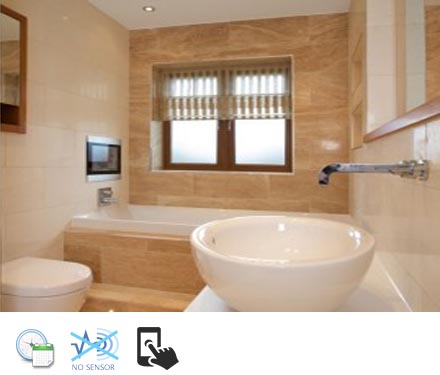 Tags: smarwi, API, IFTTT, no sensors