Connectivity & accessories
Easy to connect
SMARWI can be controlled directly as stand anlone device, but it can also be easily connected to your existing smart home solution via API . Using platforms such as IFTTT, Stringify, or Openhab, SMARWI can be combined with hundreds of other devices and other third-party solutions. We are constantly trying to expand the number of solutions that SMARWI can connect to, based on customer requests the modules you have created for SMARWI yourself. If you have an idea or solution viable for SMARWI integration, feel free to write to us on the Forum or email please to info [at] vektiva.com.
See more in section SMARWI integration tutorials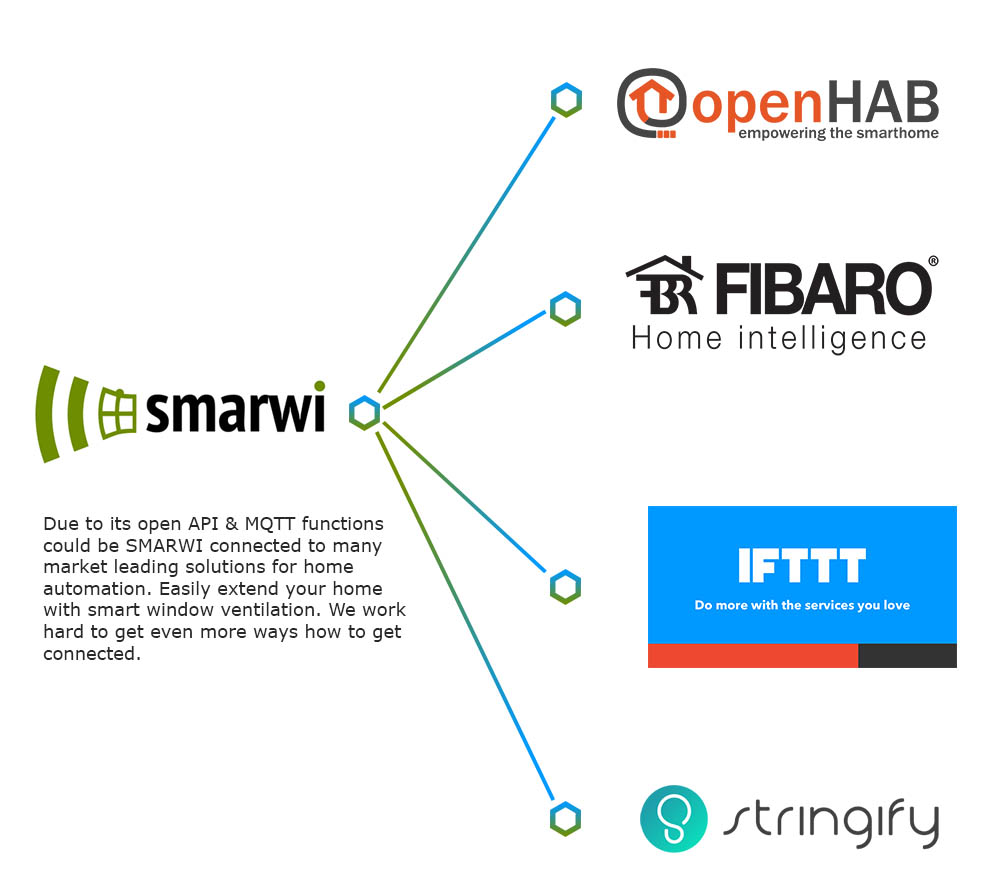 Intelligence expandable to fit your needs
We are working hard to bring our own set of sensors/HUB to you. Again with unbeatable price, high quality and wide range of functions.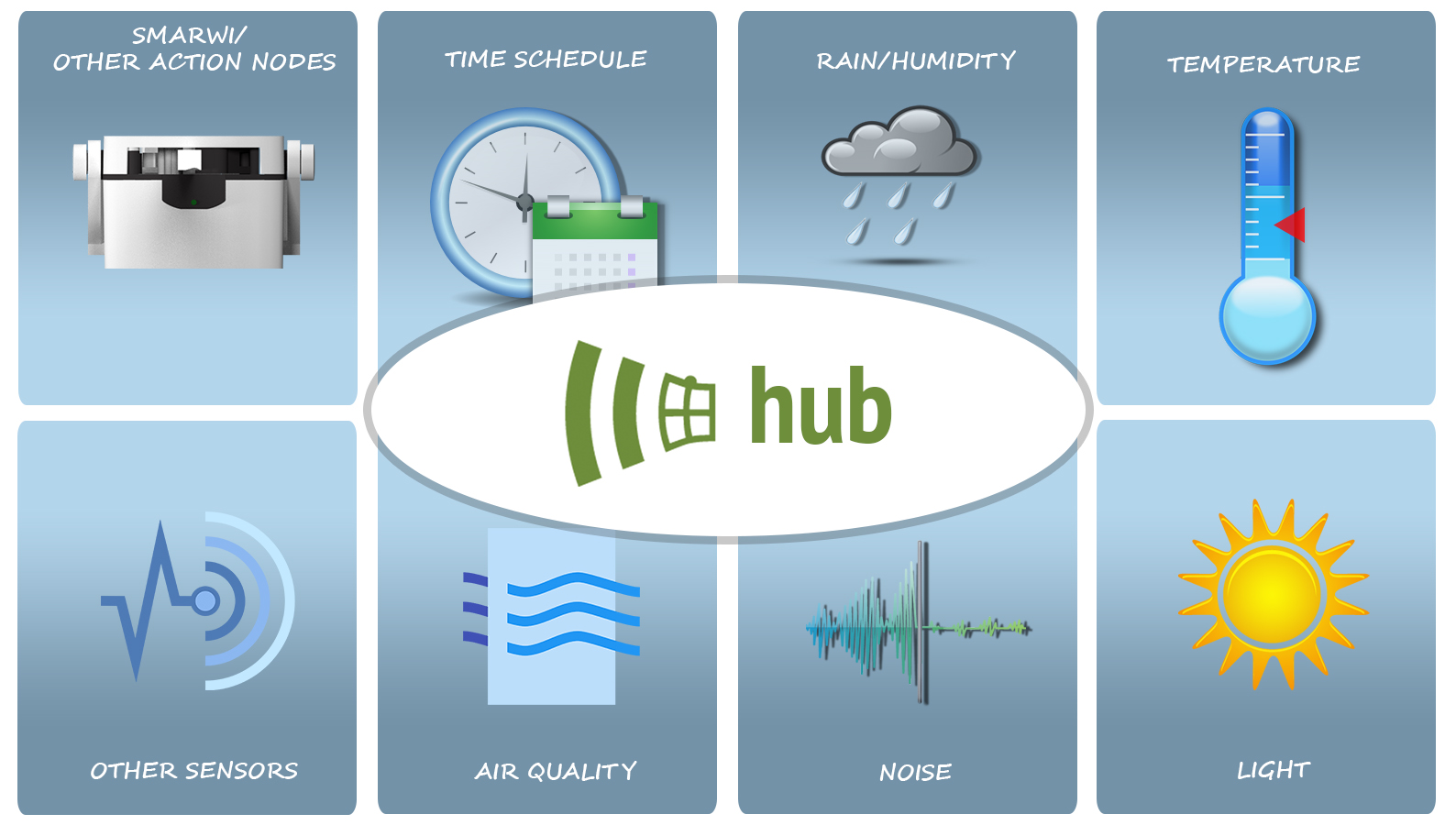 While designing new solutions, we remain faithful to our basic philosophy:
Vectiva Solutions aims to leverage everyday quality of your life and work
Smart Home solution should be affordable
Smart Home solution should be available for both existing homes, as well as for new homes and facilities
Vectiva Solutions and vektiva.online are open & evolving solutions with multiple integration options. Our goal is to enable connections with other manufacturers smart devices. SMARWI and our other products support the API & several specific connectors/modules.
SMARWI itself can cover a broad spectrum of your needs (more in the Usecases section)
We continuously publish new information about upcoming extensions on social networks FB , G + Twitter . Stay in touch with us.
Accessories
Available accessories and spare parts for your SMARWI:

Set of adhesive tapes - we always recommend to use original replacement set of adhesive tapes. Although SMARWI bonding is not complicated, it requires precision while taping. It is handy to have replacement set of tapes if you need to position one of the holders differently. (SMARWI contains one complete set of adhesive tapes).
Adapter extension cable - Based on postion of your socket you might consider usage of adapter extension cable (lenghts of 1.8m, 3m and 5m,)
Set of cable holders - If you need a discreet and elegant cable attachement along the window please use our replacement set of cable holders. (SMARWI contains set of 8 cable holder pieces including adhesive tapes)
Adapter - In the event of damage or need to replace the adapter, it is possible to purchase the original AC power adapter
Spare ridge holder - We provide a complete assembled spare set of ridge & ridge holder
These and other accessories can be purchased from our eshop .